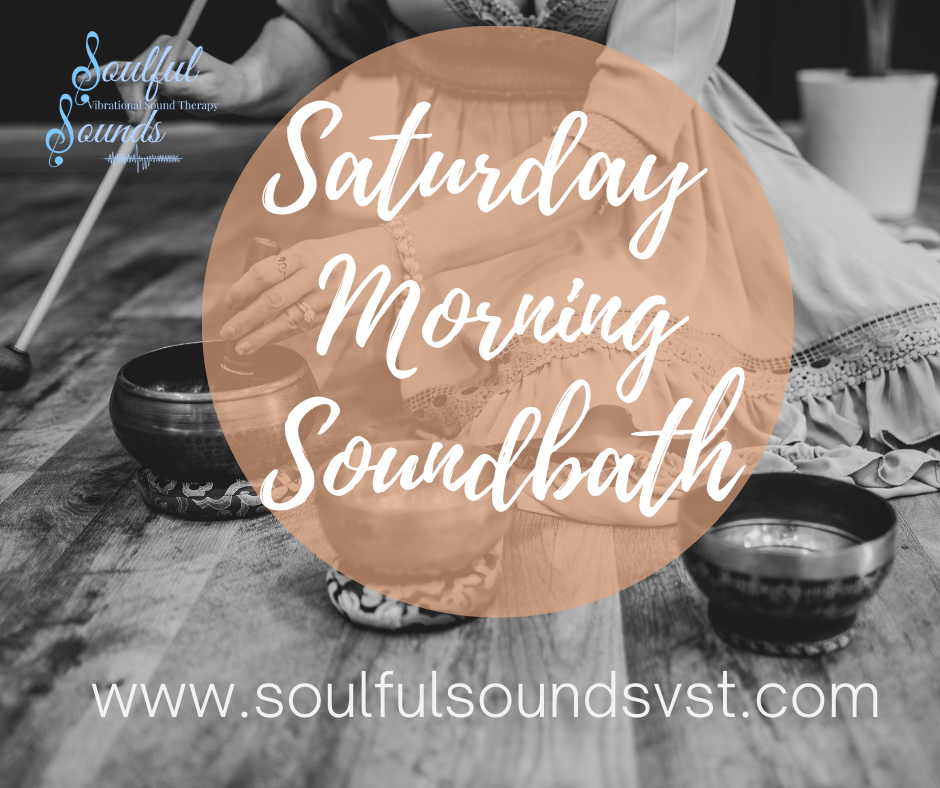 Saturday Morning Sound Bath
30
30 people viewed this event.
Put on your comfy clothes, put your hair in a bun, and join us for a morning sound bath. Gongs and bowls have been used for millennia to facilitate release and deep relaxation, so reflection and actual recovery can occur. They are a tool to help the listener feel rejuvenated and spark intuition, expression, and creativity. In this session, you will move beyond sound and feel the vibrations gently filling the room.
This meditation is to cleanse the mind from the week's task and step into a state of deep relaxation to reset yourself for the week ahead.
Benefits:
– Emotional Balance
– A Clear Mind with Increased Focus
– Feel Lighter in Your Body
– Deeper and Restful Sleep
– Stress Relief
– Harmony and Flow
– Deep Relaxation when other Meditation Techniques Fail
How to prepare:
– Dress in layers, so you can adjust your body temperature
– Eat a full meal 2 hours before or a light snack if closer to the workshop start time
– Many like to bring Crystals and a bottle of drinking water to be cleared and amplified by the powerful tones produced by the gongs and bowls
-Cushions, yoga mats, bolsters, eye coverings, and blankets are provided. Please feel free to bring your own, or extra, if you prefer.
– Bring a Journal and any additional items you need to feel comfortable in the space
Multiple Dates are Available in the Registration link!
Contact Nicole
www.soulfulsoundsvst.com
www.facebook.com/soulfulsoundsvst
www.instagram.com/soulfulsoundsvst